That's over 35,000 kilograms! Thirty-three people! Haikou City coast guard seized four fishing boats suspected of illegal operations
Haikou Coast Guard Bureau in Hainan Province recently
Wenchang No.1 workstation
Four fishing boats suspected of illegal operations were seized
Thirty-three people have been arrested in connection with the case
The catch was 35000KG,
Four illegal fishing nets
At about 6 o 'clock on February 14, Haikou Coast Guard Branch received a report from the public that several illegal fishing boats were about to enter Qinglan Port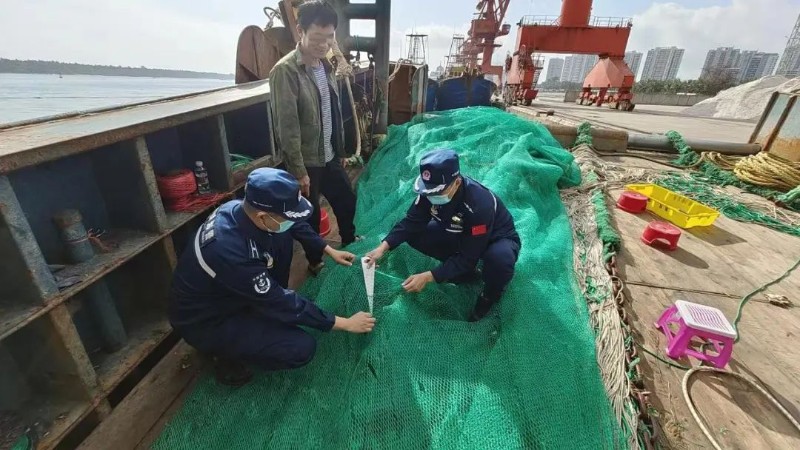 Coast guard law enforcement officers through the investigation of one by one of the ships on the sea, eventually locked 4 suspicious ships, found by boarding inspection
1. Equipped with fishing boat operation tools
There are clear differences in fishing permits
The remaining three containers use mesh sizes
Obviously lower than the national standard
Illegal fishing operations are suspected
At present
The relevant case is being further handled
Let the Coast Guard check it out
The police station immediately reported the situation and immediately sent a law enforcement vessel to patrol the target area
Fujian Jinhong Optoelectronic Technology Co., Ltd. specializes in the production of PHILOONG brand Fishing boat lamp, Undemrwater night fishing lamp, Marine ballast professional company. Our products are sold to various ports in China, and exported to Vietnam, Thailand, Myanmar, Malaysia, India, Indonesia, Japan, South Korea, etc. We sincerely remind all customers, please respect the local maritime regulations, do not violate the government directive, illegal fishing, do not change the configuration of fishing vessels. For example, light fishing boats equipped with night fishing lights are disguised as trawlers, Seine fishing boats, and trawlers. So as not to bring unnecessary losses to themselves.
---
Post time: Mar-13-2023