Congratulations to Captain Sheng on his second-class merit!
Recently, the people's government of Zhoushan City, Zhejiang Province has decided to award the second-class merit to volunteer felon-fighter Shen Huazhong, with a certificate of honor and a bonus.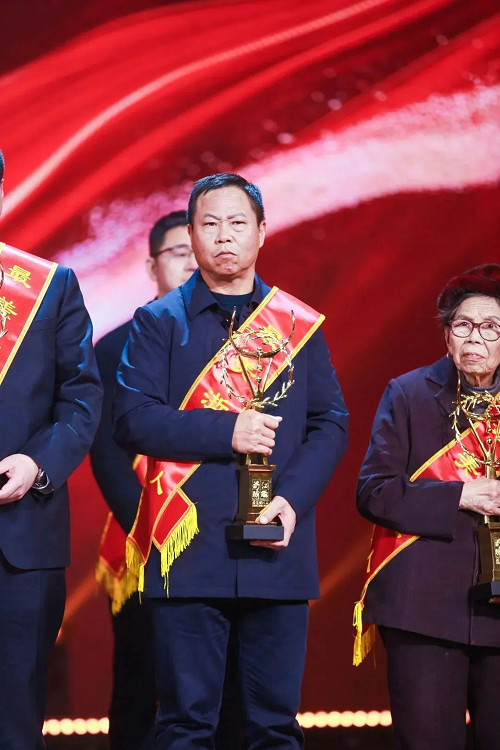 At about 14:24 on September 26, 2021, the Yangtze River estuary fishing ground 172 sea area 7 community on the ocean surface Shengsi County Huanglong township "Zhejiang Shengyu 05119″ in distress sank 16 sailors all fell into the sea. "Zhe Dai Yu 11492″ was about 3 nautical miles away from the accident site when he received the order to assist the rescue. The captain, Shen Huazhong, immediately ordered the whole ship to stop production and operations, cut the connecting rope, discarded the crab POTS worth nearly 100,000 yuan into the sea and sailed to the accident area at full speed. After moving against the tide for about 40 minutes, "Zhesaiyu 11492″ reached the accident area. Shen Huazhong and his crew found the general location of the wreck along with the floating foam plastic, fishing gear and other objects on the sea. After a wide search, they found 16 sailors who fell into the sea were dispersed by the tide and washed into three areas, and the situation was very critical.
Shen Huazhong immediately launched rescue, with years of experience and skilled sailing technology, the boat slowly sailed close to the fallen personnel. On the deck, Chief engineer Wang Haiyi led the rest of the crew, throwing life rings to the crew who fell into the sea again and again, while lowering the steel ladder for rescue, the day at 16:10 all 16 crew members in distress were rescued.
Doing good deeds is the traditional virtue of the Chinese nation. We, Quanzhou Jinhong Photoelectric Technology Co., LTD., call on all the staff of the company, like Mr. Shen to learn, we not only want to do high-quality fishing lamp (https://fishing-lamp.com/)and ballast producer(https://www.fishing-lamp.com/ballast/), but also want to be a virtue communicator. If each of us can lend a helping hand to others when they are in need, our society will be full of warmth and harmony.
---
Post time: Oct-11-2022