Illegal fishing boats, in violation of the summer season fishing ban regulations, went to sea at night, using underwater fishing lights And aerial fishing lights  
to catch squid. Dalian Coast Police took action at night, quickly seized a fishing boat involved in the case and 13 people involved. On the evening of July 2, a vessel of the Dalian Coast Police Bureau in Liaoning province seized nearly 20000Kg of illegal fish worth nearly 800,000 RMB in waters off The coast of Lushun in violation of the fishing ban.
On the night of July 3, Liaoning Dalian Marine Police Bureau sent two law enforcement boats to Lushun sea area for law enforcement patrol according to the clues. At about 10:00 p.m. that day, the radar searched for suspicious fishing boats at a dozen nautical miles southwest of 41 sea area, and the marine police law enforcement boats quickly advanced in that direction. 22:40 p.m., the law enforcement boats found and stopped the suspicious fishing boats. At 3:00 a.m. on the 13th, the marine police brought the vessel and its personnel back to Dalian Bay. In accordance with the provisions of the fishing moratorium, in addition to fishing gear, all types of marine fishing vessels, and fishing support services for fishing vessels, all belong to the scope of the fishing moratorium. At present, 13 people and fishing boats are temporarily detained in Dalian Bay Marine Police Station, and the case is still under further processing.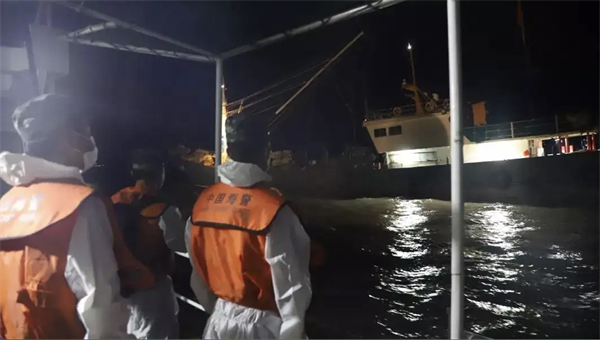 Entering the fishing moratorium, Quanzhou Jinhong Lighting Technology Co., Ltd. sincerely requests all customers to cherish the marine ecological environment and abide by the fishing moratorium together. In order to catch more squid, octopus and striped bass in a long and sustainable way, and wait for the arrival of the fishing season on September 1.
---
Post time: Jul-06-2022