Fishing season, here we go!
The sound of firecrackers
Numerous fishing boats at anchor
She began sailing on 16 August
Heading for the ocean
Let's look forward to them
Returned with a full load of sea goods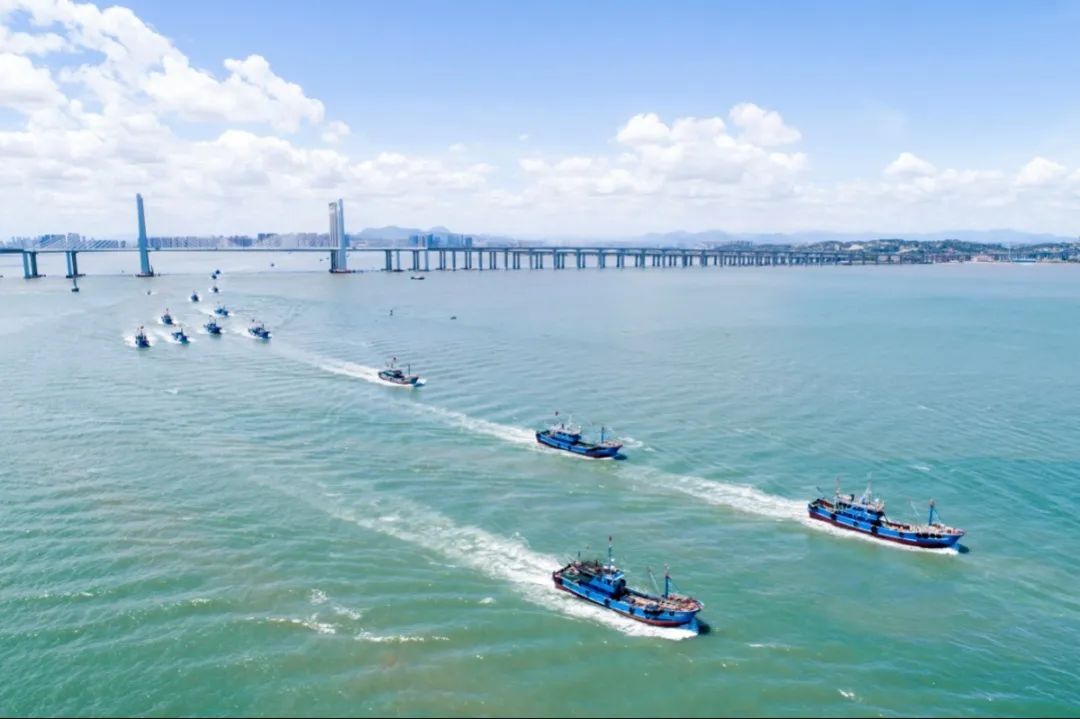 At 12 noon on August 16, the three-and-a-half-month summer fishing moratorium on the coast of Quanzhou ended, and a large number of night fishing light squid fishing boats concentrated on going to sea. Quanzhou Maritime Safety Bureau implements the special action requirements of "Commercial and fishery co-governance 2022″, and on the basis of the propaganda and education work of preventing the collision of ocean fishing lamp fishing boats in the townships, 'fishing ports and ships in the early stage, the first day of fishing from the shore and the sea two lines to effectively ensure the safety of ship navigation operations.
---
Post time: Aug-21-2023