Lupeng Yuanyu 028, a Chinese deep-sea fishing boat operated by Penglai Jinglu Fishery Co., LTD, capsized in the middle of the Indian Ocean at around 3 am on May 16. 39 people on board, including 17 Chinese, 17 Indonesian and 5 Filipino, are missing. So far, no missing personnel have been found, and search and rescue work is underway.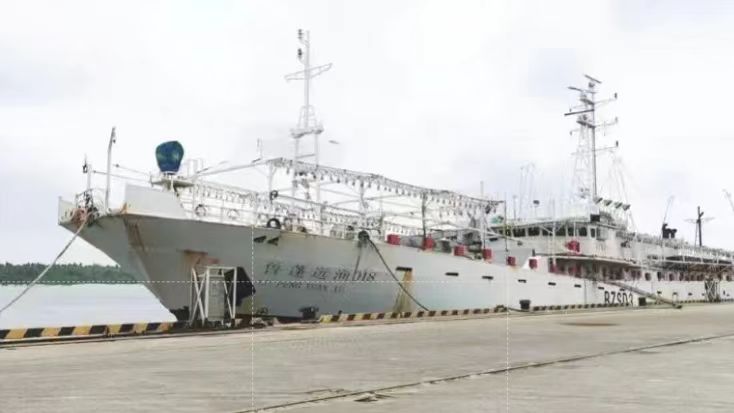 After the accident, the Ministry of Agriculture and Rural Affairs, the Ministry of Transport and Shandong Province should immediately launch the emergency response mechanism, verify the situation, send more rescue forces, coordinate international maritime search and rescue assistance, and make all-out efforts to carry out rescue. The Foreign Ministry and relevant Chinese embassies abroad should strengthen contact with local authorities and coordinate search and rescue efforts. We should further strengthen the investigation and early warning of potential safety risks in ocean-going operations to ensure the safety of people's lives and property. All fishing light vessels should stop operation at night when the wind and waves are strong, and collect 4000w green  underwater fishing lights into the boat bin. Check the special ballast of the fishing light for seawater. Turn off the fishing lights on the deck and head back to port for shelter.
Li Qiang, a member of the Standing Committee of the Politburo, ordered the Ministry of Agriculture and Rural Affairs and the Ministry of Transport to coordinate efforts to rescue the crew and minimize casualties. Safety management of fishing vessels at sea should be further strengthened and preventive measures implemented to ensure safety of maritime transport and production.
The Ministry of Agriculture and Rural Affairs, the Ministry of Transport and Shandong Province have launched an emergency response mechanism and are making every effort to organize the Lupeng Yuanyu 018 and the Cosco Shipping YuanFuhai to reach the missing waters for rescue. Other rescue forces are on their way to the missing waters. The China Maritime Search and Rescue Center has reported the information to relevant countries, and maritime search and rescue forces of Australia and other countries are searching at the scene. The Foreign Ministry has launched the emergency response mechanism for consular protection, and has quickly deployed Chinese diplomatic missions in Australia, Sri Lanka, Maldives, Indonesia and the Philippines to coordinate with relevant authorities in host countries in search and rescue efforts.
We prayed together. May all the crew of this night fishing light boat be rescued and returned safely.
---
Post time: May-18-2023