10000W Deep water fishing lamp
Product Detail
Product Tags
Product Parameters
| | | | | | |
| --- | --- | --- | --- | --- | --- |
| Product Numbe | Lamp holder | Lamp Power [ W ] | Lamp Voltage [ V ] | Lamp Current [A ] | STEEL Starting Voltage : |
| TL-S10KW | E39/E40 | 8500W±5% | 470V±20 | 18.5A | [ V ] < 600V |
| Lumens [Lm] | Efficiencv [Lm/W ] | Color Temp [ K ] | Starting Time | Re-starting Time | Average Life |
| 930000Lm ±10% | 110Lm/W | Green/Custom | 5min | 18 min | 2000 Hr  About 30% attenuation |
| Weight[ g ] | Packing quantity | Net weight | Gross weight | Packaging Size | Warranty |
| About1140 g | 4pcs | 4.6kg | 7.8 kg | 41×42×73.5cm | 12months |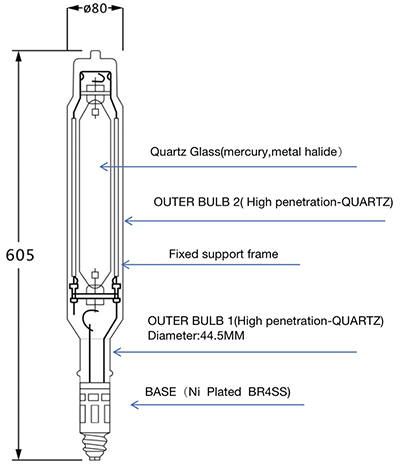 1. This is an underwater fishing lamp with very strong penetration
2. High waterproof performance. With the corresponding underwater lamp frame, it can work 400 meters underwater
3. The pills specially configured in the United States and the unique production technology of Jinhong enable the products to have ultra-high luminous flux and low light decay.
4. Thickened quartz shell, waterproof and explosion-proof more powerful.
Effect of using underwater lights at night
The experiment shows that in the eastern and eastern waters of the North Pacific, a certain catch can be obtained by using underwater lights in the evening (before 16:30); The placement depth of the underwater lamp is generally about 200m, and the
shallowest is only 150m. However, the operating water depth is deep, generally 250 ~ 370m, which depends on the water depth of the underwater lamp. Generally, the fishing effect of the operating water layer below 340m is better; After using underwater lamp, fish loading is 1 ~ 1.5 hours earlier than without underwater lamp. After sorting and analyzing the test records, the operating water depth with the highest squid hooking rate is the water layer below 300m, and the average hooking rate reaches more than 3.0 tails / time. When the operating water depth is 250 ~ 270m, the hook rate is only 0.77 tail / time. In addition, 58 times of fishing were conducted when the operating water depth was within 200m, and no squid was caught, and the hook rate was 0.0%. All these indicate that the habitat water layer of squid is mostly below 300m before the evening. At the same time, due to the deep water layer and large individual, the decoupling rate is relatively high, with an average decoupling rate of 42%, generally between 35.0% - 51.0%. The yield is higher than that of fishing without deep-water fishing lights.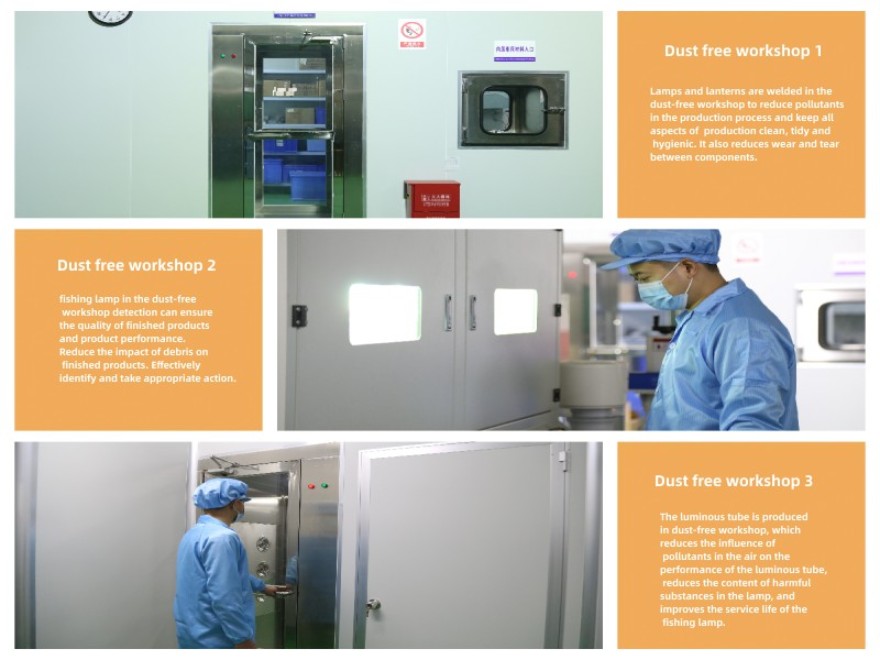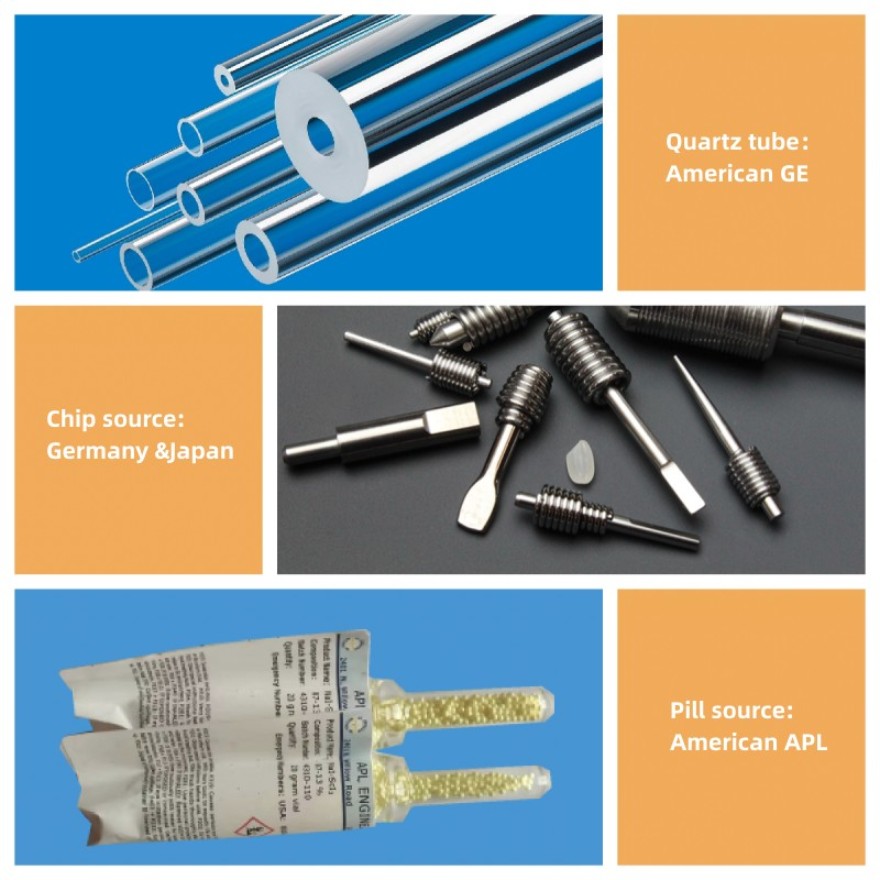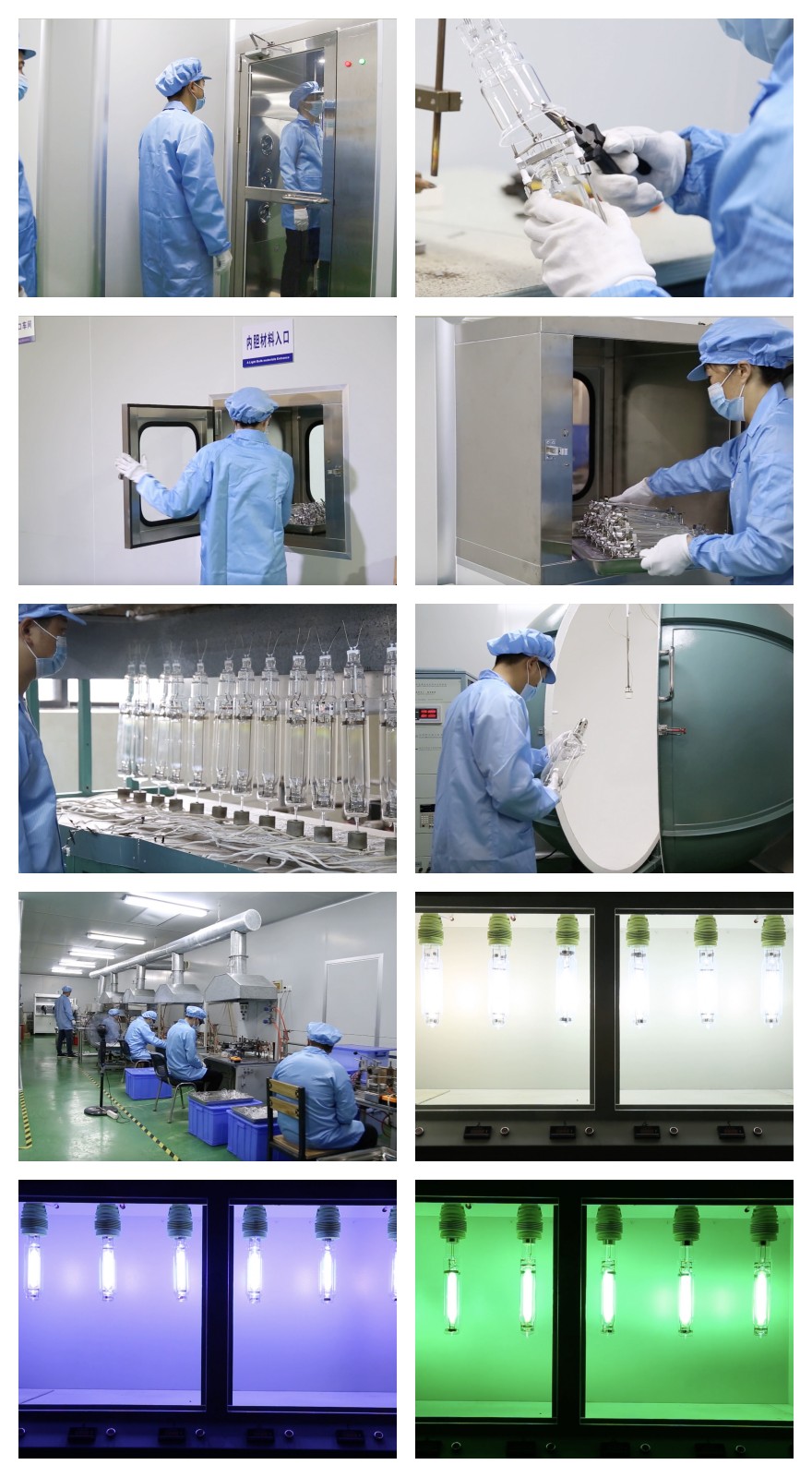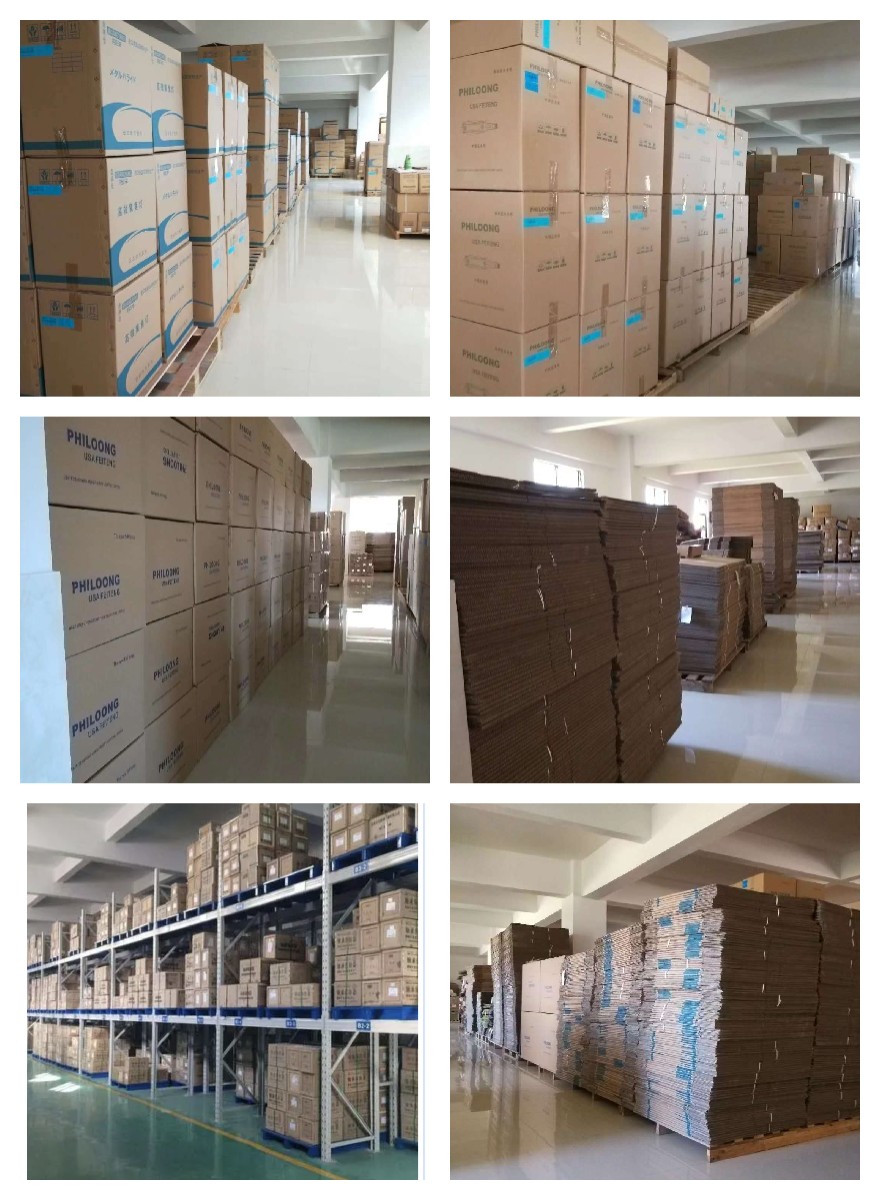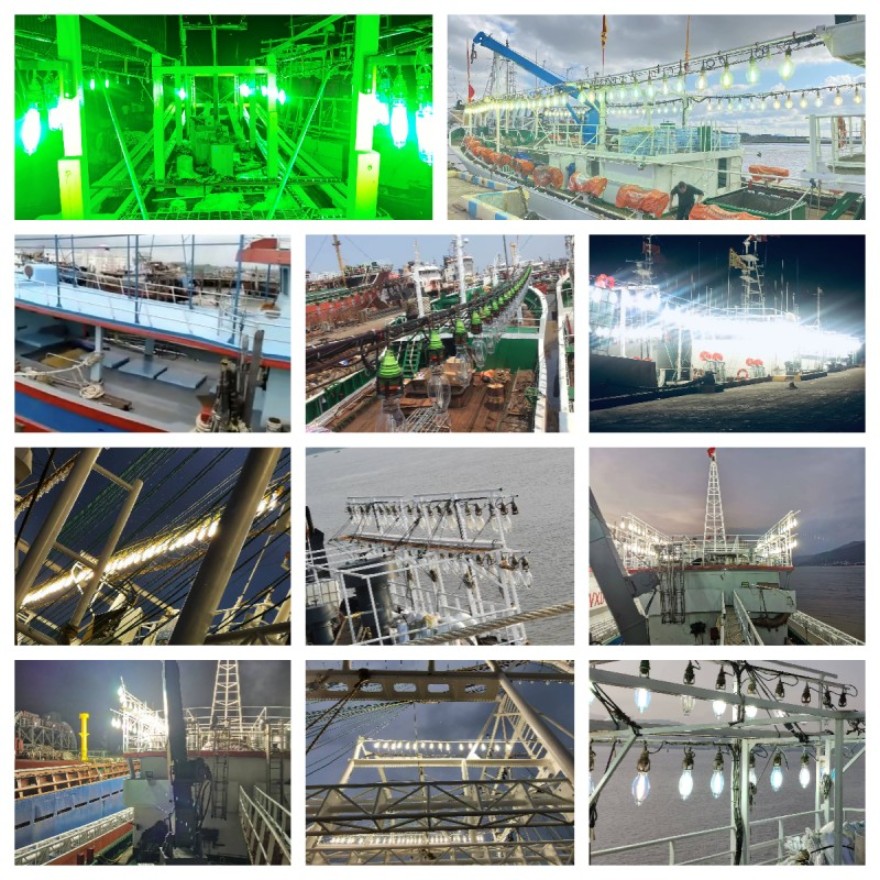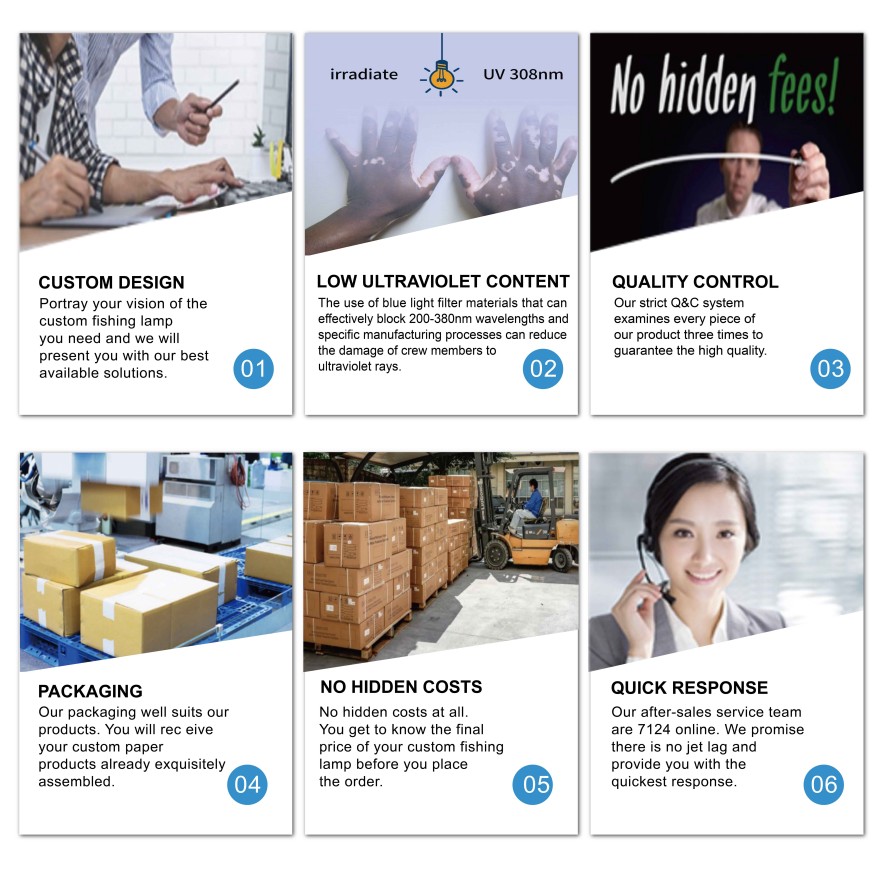 ---
Previous:
5000W Deep water fishing lamp
---