2000W Squid Fhish Lamp 3600K BT160 TT90 Green Light White Light Blue Light
Product Detail
Product Tags
Product Parameters
| | | | | | |
| --- | --- | --- | --- | --- | --- |
| Product Numbe | Lamp holder | Lamp Power [ W ] | Lamp Voltage [ V ] | Lamp Current [A ] | STEEL Starting Voltage : |
| TL-2KW/BTG | E39 | 1800W±5% | 230V±20 | 8.8A | [ V ] < 500V |
| Lumens [Lm] | Efficiencv [Lm/W ] | Color Temp [ K ] | Starting Time | Re-starting Time | Average Life |
| 220000Lm ±5% | 120Lm/W | 3600K/4000K/4800K/Custom | 5min | 20 min | 2000 Hr  About 30% attenuation |
| Weight[ g ] | Packing quantity | Net weight | Gross weight | Packaging Size | Warranty |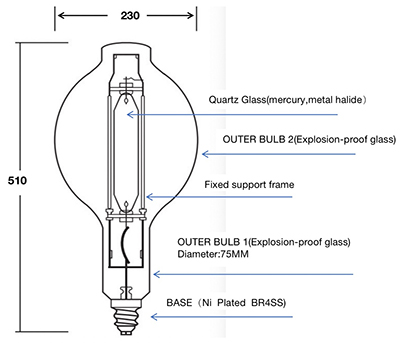 Product Description
2000W glass shell fishing lamp adopts special explosion-proof glass and high-quality lamp cap, and the torque of lamp cap is ≥ 10N / m. After 20 years of craftsman welding technology, the lamp cap will not explode cold. Using the special production formula of Jinhong, it has super penetration and high light effect, and can lure fish to gather together quickly.
The 2000W glass fish lamp has a shell size of bt230. There are also two sizes of BT200 shell for customers to choose.
At present, the company produces 1000W, 1500W, 2000W, 3000W and 4000W glass aerial fish collecting lamps.
All fish lamp products should be matched with corresponding ballast and waterproof lamp holder. So as not to affect the use effect of the bulb.
Theoretical Figures
NO.

Product Name

Theoretical figures

Secondary  stare time(Min)

Light Color

Size

Material

Power
(W)

Flux
(lm)

Power
(W)

Flux
(lm)

TL-1KW/MK

1KW-Aerial fish lamp

1000W

120000

1000W

120000

20

white、green、blue

BT180

Glass

TL-1.5KW/MK

1.5KW-Aerial fish lamp

1500W

160000

1400W

150000

20

white、green、blue

BT190

Glass

TL-2KW/MK

2KW-Aerial fish lamp

2000W

240000

1800W

206000

20

white、green、blue

BT200、BT230

Glass

TL-3KW/MK

3KW-Aerial fish lamp

3000W

340000

2700W

315000

20

white、green、blue

BT260

Glass

TL-4KW/MK

4KW-Aerial fish lamp

4000W

450000

3600W

410000

20

white、green、blue

BT290

Glass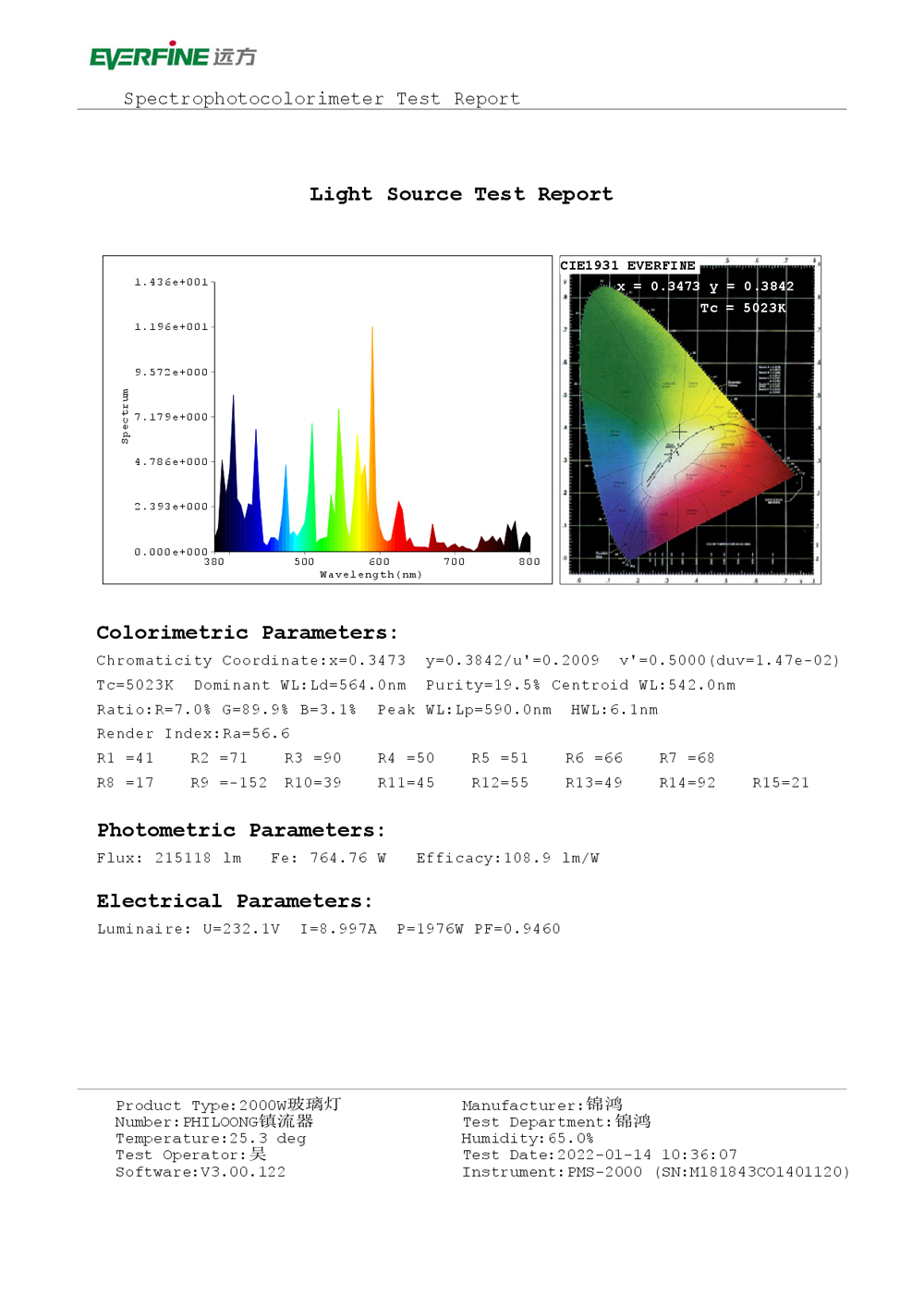 ---
---