2000W-Underwater Fishing Lamp Blue underwater fishing light
Product Detail
Product Tags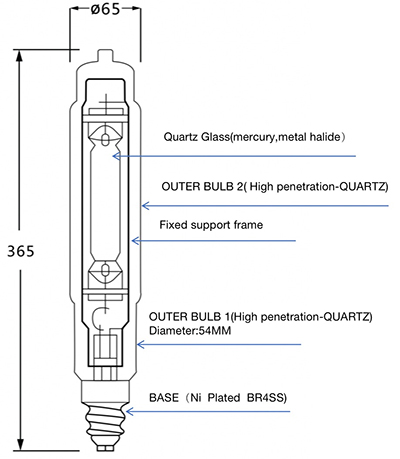 2000w Underwater fishing light blue
The colors favored by captains in Taiwan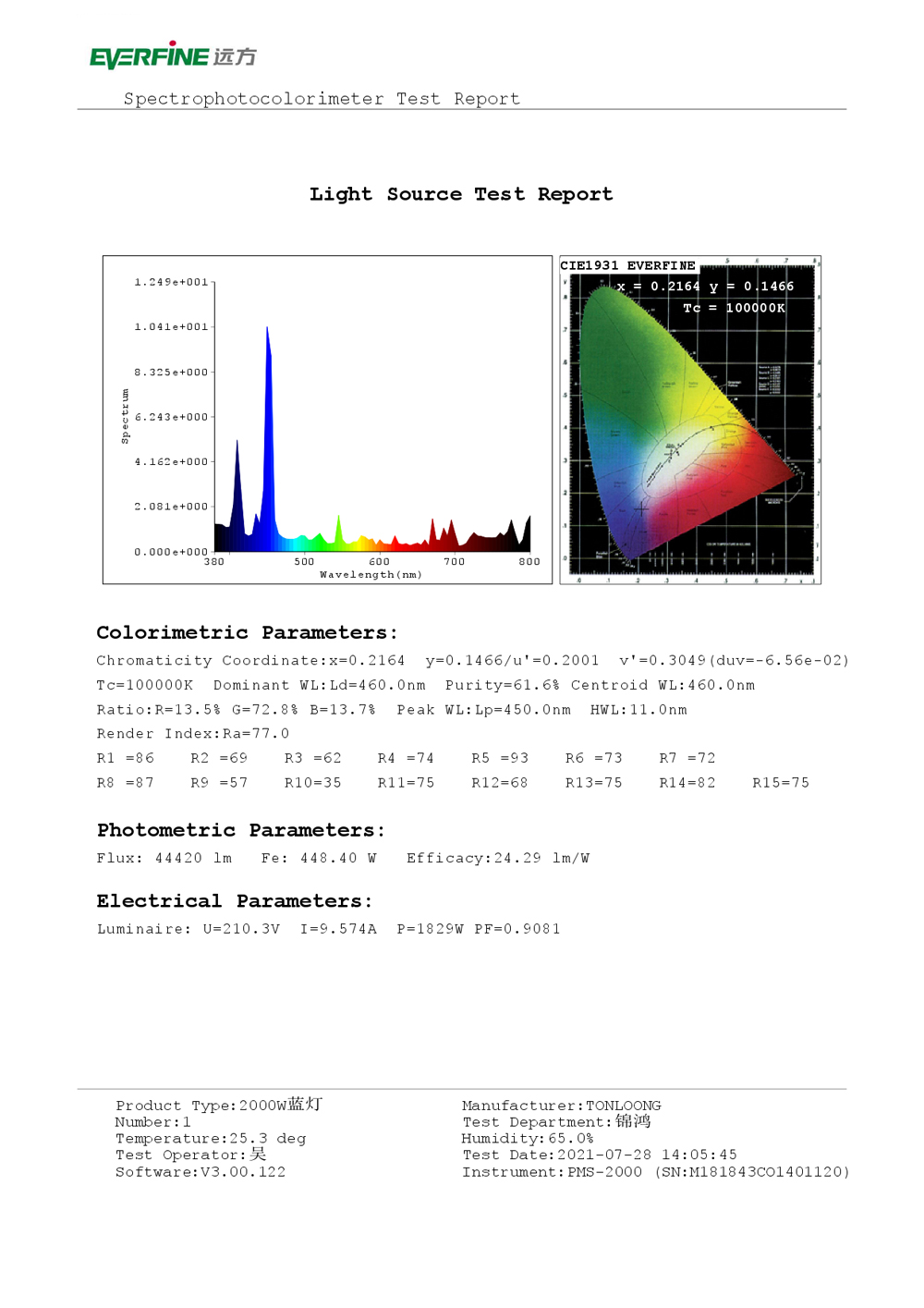 Product Parameters
| | | | | | |
| --- | --- | --- | --- | --- | --- |
| Product Numbe | Lamp holder | Lamp Power [ W ] | Lamp Voltage [ V ] | Lamp Current [A ] | STEEL Starting Voltage : |
| TL-Q2KW-BLUE | E39 | 1900W±10% | 230V±20 | 8.8 A | [ V ] < 500V |
| Lumens [Lm] | Efficiencv [Lm/W ] | Color Temp [ K ] | Starting Time | Re-starting Time | Average Life |
| 230000Lm ±10% | 120Lm/W | BLUE/Custom | 5min | 18 min | 2000 Hr  About 30% attenuation |
| Weight[ g ] | Packing quantity | Net weight | Gross weight | Packaging Size | Warranty |
| About420 g | 12 pcs | 5.1kg | 8.1 kg | 40×30×46cm | 12months |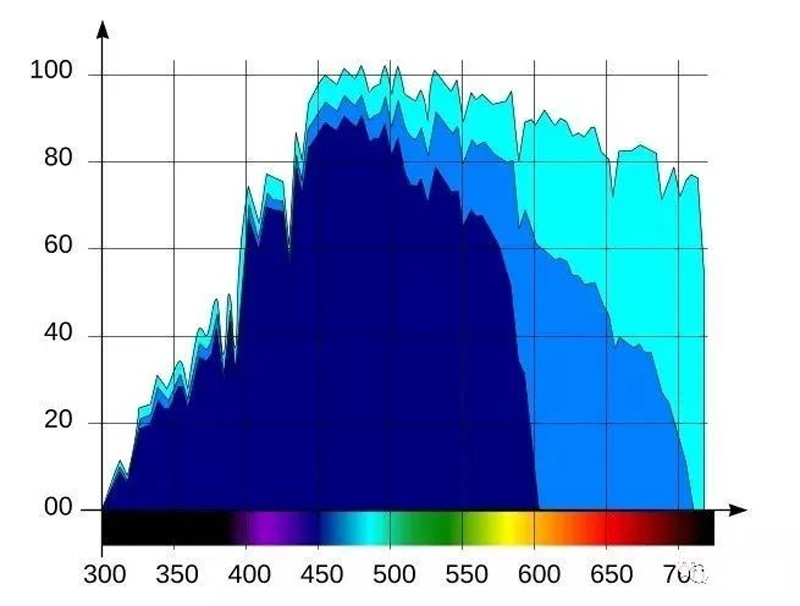 We can see that most of the light waves are absorbed by sea water, only blue and purple light can penetrate deeper water. Because the human eye cannot clearly accept purple light, blue light shows up more. That's why the sea is blue.
Let's take another look at the above figure, which is the light energy diagram on the sea surface (light blue), 5m (blue) and 15m (dark blue) under the sea based on calculation and derivation,
We can notice that in the transition of water depth of 5-15m, the red light gradually disappears. The energy of light in the range of blue and purple is always the strongest.
Therefore, for the fish lamp, it is not that the higher the luminous flux of the lamp, the better the penetration, and the larger the effective water volume. Instead, it is most reasonable to use "luminous flux x penetration rate". The underwater penetration of blue light is much greater than that of green, blue, white and yellow light.
It should be specially noted that blue light is only suitable for underwater lamps with comparative advantages. For underwater lamps, blue light can be used as a reasonable fill light or as a transition light source according to experience.
In the industry of hid, due to the limitation of the characteristics of blue spectrum, there are insurmountable disadvantages. After many experiments, our company has developed this blue hid, which is exported to Taiwan, Japan, South Korea and so on every year.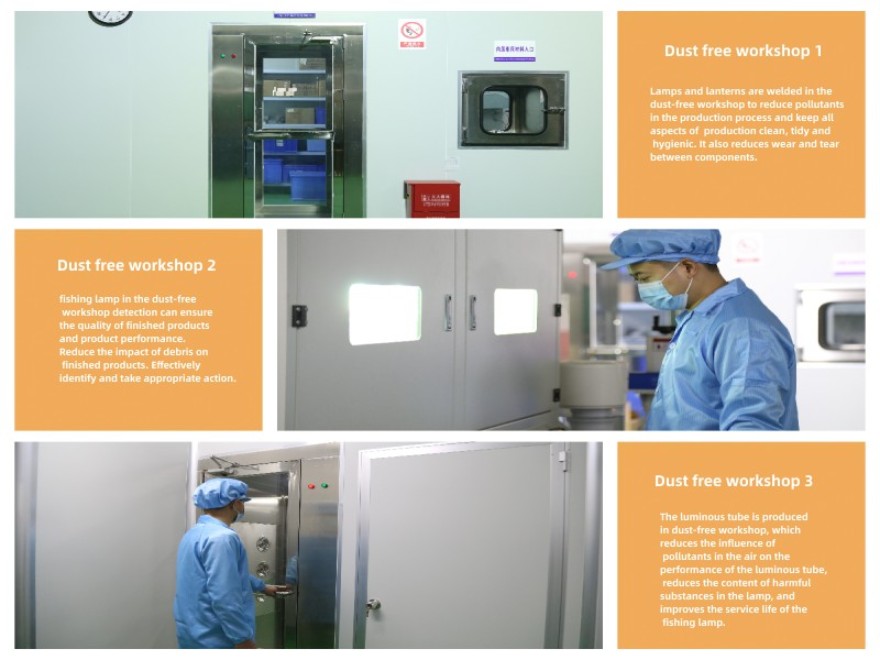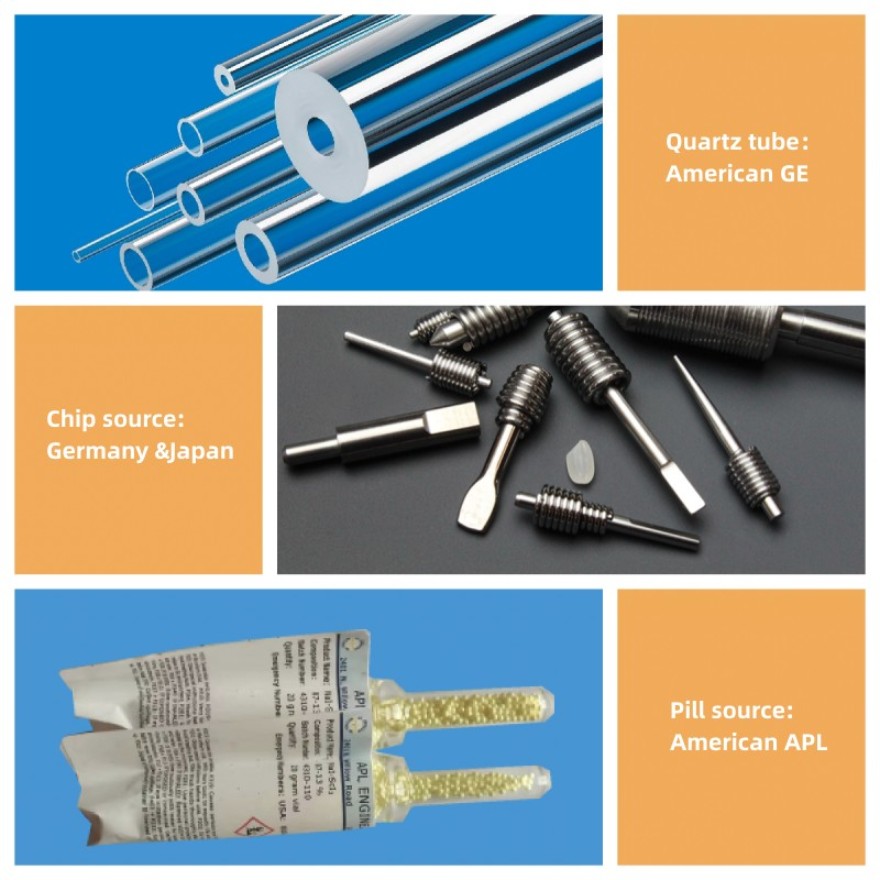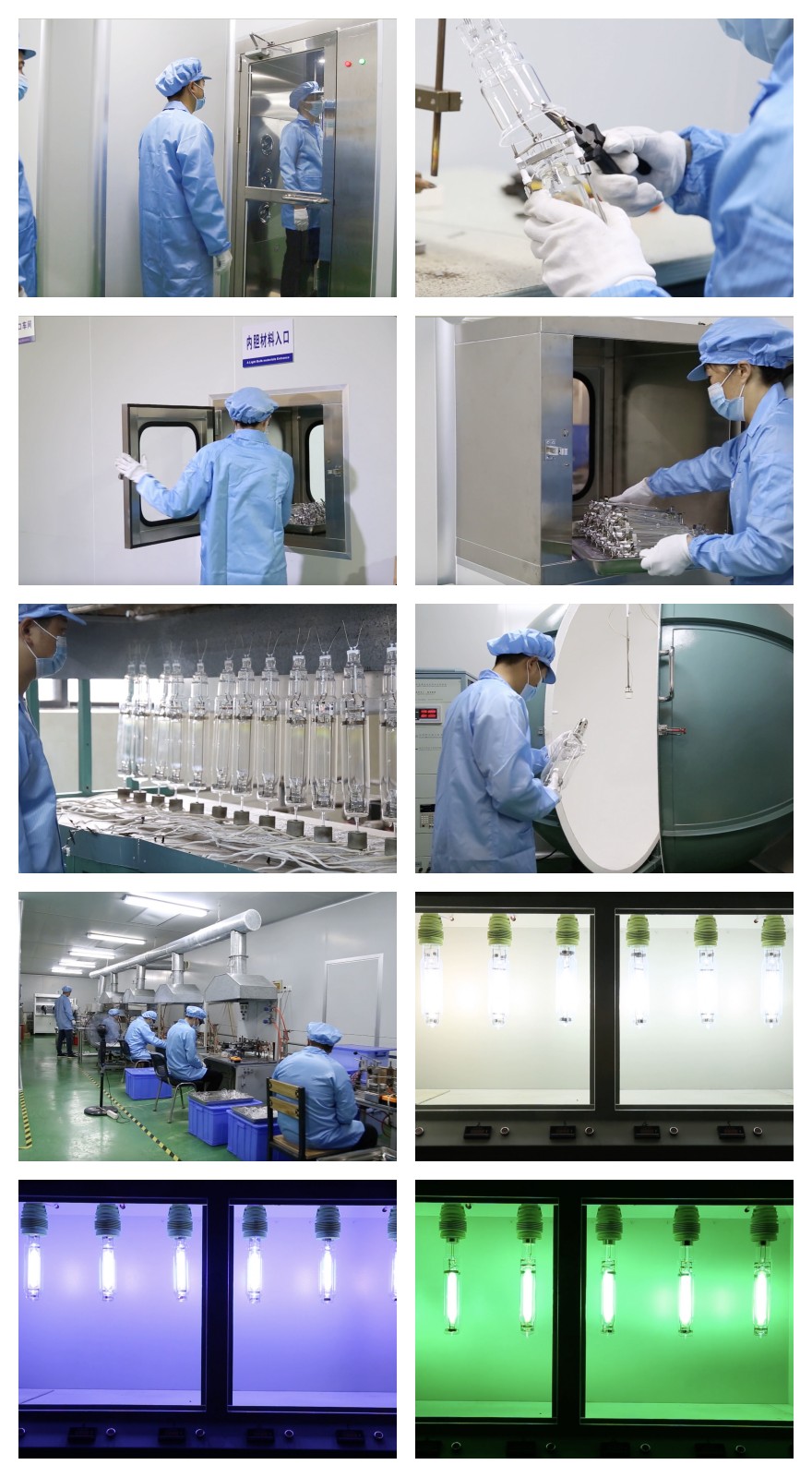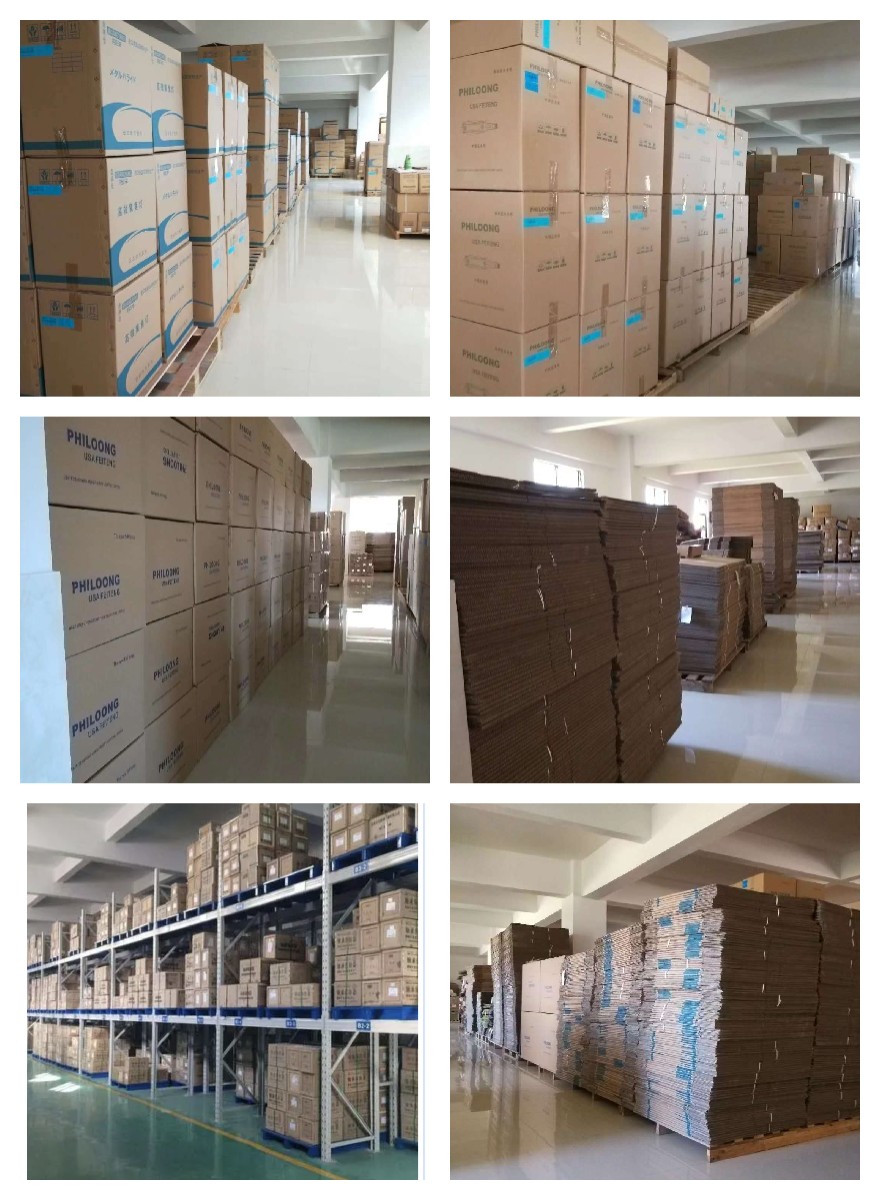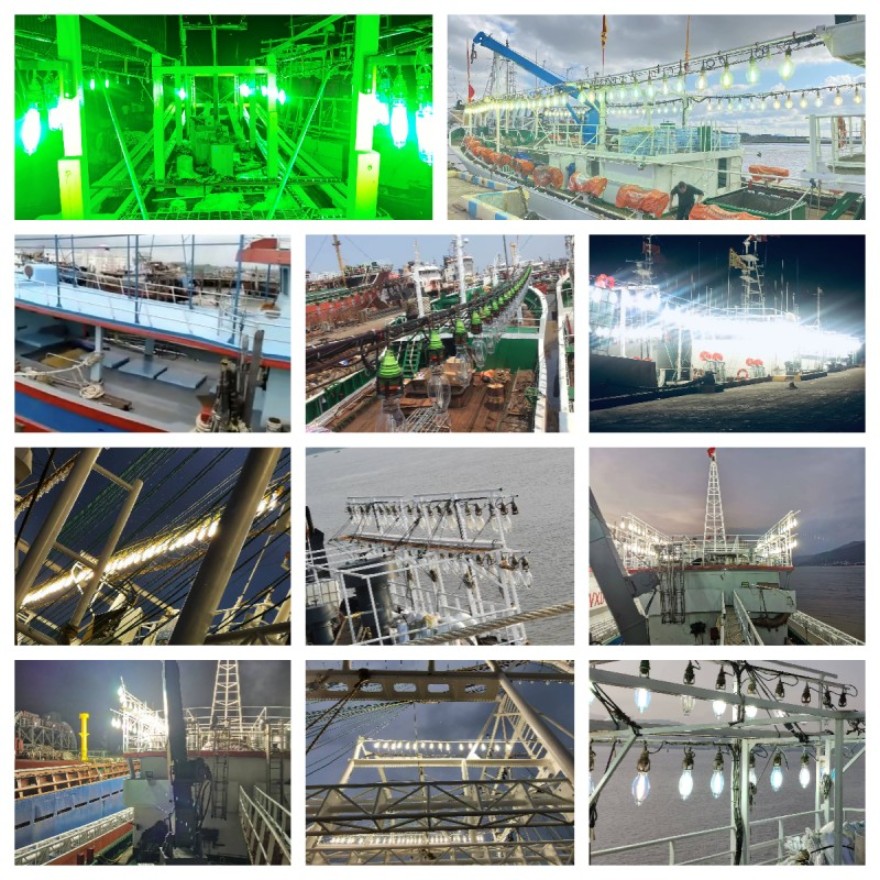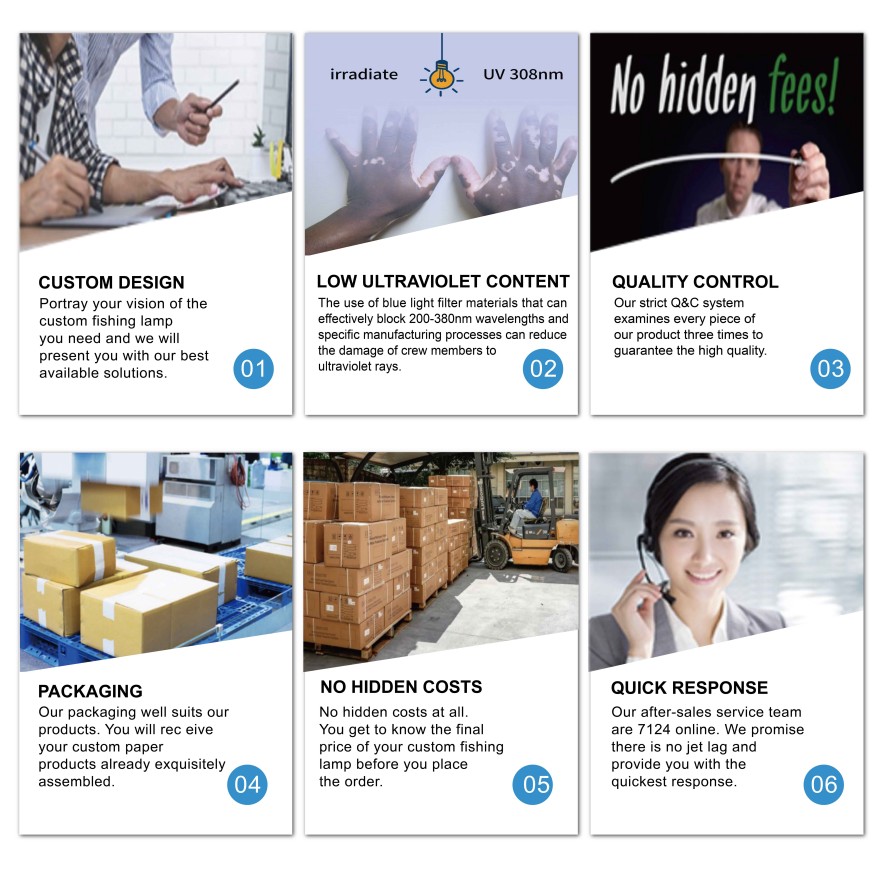 ---
---